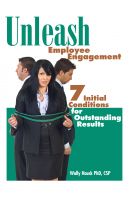 Unleash Employee Engagement: 7 Initial Conditions for Outstanding Results
Employee engagement is the emotional "energy" employees feel for their organization or their team such they are willing to exert extra voluntary effort to achieve success for all. Employee engagement is the new competitive advantage. This book provides leaders with 7 conditions leaders can create that create an environment where engagement can naturally emerge.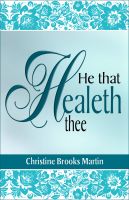 He That Healeth Thee
(5.00 from 1 review)
"He That Healeth Thee" is a prayerbook filled with scripture-based affirmations. These prayers address the emotions one experiences while processing the transition from brokenness to healing, wholeness and well-being. Speaking affirmations will help you build your trust, faith and confidence in the promises found in the word of God.