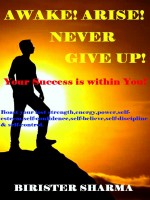 Awake ! Arise! Never Give Up!(Your success is within you!)...Boost your lost strength,energy,power,self-esteem,self-confidence,self-believe,self-discipline,self-control,hopes,dreams, never say die spirit,motivation and inspiration.
by

Birister Sharma
Your success is within you! You need to search within you. You can't get success without knowing yourself. You must know your strong points and weak points. Then only you can venture on the road of success. You've to awake yourself! You've to arise yourself!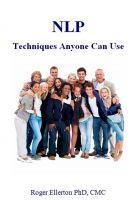 NLP Techniques Anyone Can Use
by

Roger Ellerton
NLP is a powerful personal change/communication model, based on solid theoretical footings - psychology, physiology, systems theory and communication. Ten typical NLP processes are described that anyone - managers, parents, coaches, etc. - can use to help themselves or others to be more resourceful, be more aware of their actions on others or to undertake interesting and challenging opportunities.
Related Categories