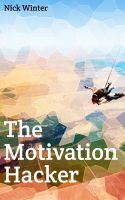 The Motivation Hacker
by

Nick Winter
(5.00 from 2 reviews)
"Moderation in all things," they say. That may keep a society together, but it's not the protagonist's job. The Motivation Hacker shows you how to summon extreme amounts of motivation to accomplish anything you can think of. From precommitment to rejection therapy, this is your field guide to getting yourself to want to do everything you always wanted to want to do.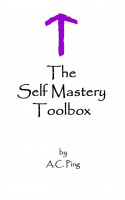 The Self Mastery Toolbox
by

A.C. Ping
The final book in the 'Experiential Trilogy' details the ultimate battle of the spiritual warrior - the battle between the self and the self. The Self Mastery Toolbox outlines the 8 Principles of Self Mastery and then seamlessly blends together Neuroscience, Quantum Physics, Philosophy and Ancient Wisdom into a real world application. Includes meditations, visualizations and other tools.
Related Categories