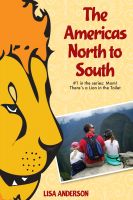 The Americas North to South, Part 1: Mom! There's a Lion in the Toilet
by

Lisa Anderson
(5.00 from 4 reviews)
Nothing goes to plan in this modern day family adventure. As the Anderson's leave winter behind and explore the mysteries of the Lost City of the Inca, unbelievable tales are shared with classmates back home. Pack your suitcase, and come along for the ride in Part 1 of Mom! There's a Lion in the Toilet, based on the true-life extraordinary adventures of 6 Andersons 1 World.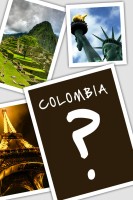 Colombia's Diversity Problem: a Speech on Tourism
by

J.M.
Paris, New York, Peru — they all have a symbol. An icon that draws people from around the world. But what about Colombia? Paris, NY, Perú – todos estos países tienen un símbolo. Un icono que mueve gente alrededor del mundo. Pero que hay acerca de Colombia?