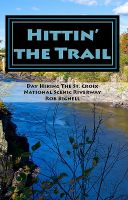 Hittin' the Trail: Day Hiking the St. Croix National Scenic Riverway
by

Rob Bignell
"Hittin' the Trail: Day Hiking the St. Croix National Scenic Riverway" is the only complete guide to the parks' great day hiking trails. With one tap of the screen, you can: >>Plan days of fun family-friendly activities >>Learn which trails lead to great vistas, swimming beaches, and wildlife sightings >>Discover historical and geological wonders >>Find directions, entrance fees, and more!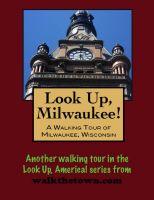 Look Up, Milwaukee! A Walking Tour of Milwaukee, Wisconsin
by

Doug Gelbert
There is no better way to see America than on foot. And there is no better way to appreciate what you are looking at than with a walking tour. This walking tour of Milwaukee, Wisconsin is ready to explore when you are. Each walking tour describes historical, architectural landmarks, cultural sites and ecclesiastic touchstones and provides step-by-step directions.
Related Categories