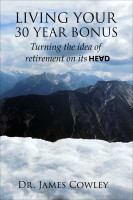 Living your 30 Year Bonus. Turning the idea of retirement on its head.
by

James Cowley
We are the first generation where most of us can live into our 80's and probably well into our 90's. We are part of a remarkable event- It has never happened before. We are creating history at this very moment - we have the ability to claim a 30-year bonus! This book for anyone over 45, based on the experiences of many others, helps you to carefully think through the life you want in the future.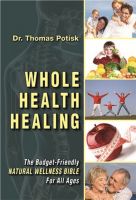 Whole Health Healing: The Budget Friendly Natural Wellness Bible for All Ages
by

Dr Thomas Potisk
Learn how to enjoy eating without weight gain, exercises that really work, and even how to raise healthier children naturally. This 364 page holistic self-help book is written by a world renowned holistic family doctor. Besides setting the record straight on what real health is, he includes specific natural tips for over 40 ailments. The book empowers people to make wiser health care choices.
Related Categories