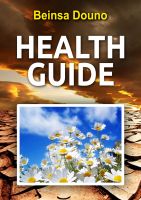 Health Guide
by

Beinsa Douno
Man's health depends on the following four things: the power of his soul, the goodness of his soul, the brightness of his mind and the mildness of his heart. In order one to gain these qualities, he shall have knowledge. Everybody has a soul, a heart and a mind, but not everybody has managed to develop such qualities in himself, which to make him healthy.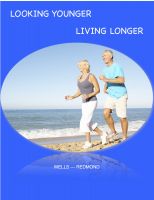 Looking Younger -- Living Longer
by

Christine Wells
We want to look better while we live longer. As medical science advances, our chances of living longer increase annually-- if we will only understand what the research says and follow it effectively. Living longer requires both a physical fitness program and a knowledgeable and comprehensive view of eating well, while keeping our weight controlled. And plastic surgery may be another option!
Related Categories