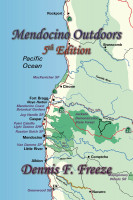 Mendocino Outdoors
by

Dennis Freeze
Mendocino Outdoors (Fifth Edition) is your guide to outdoor activities on the Mendocino Coast, including full-color maps of parks and outings along 100 miles of coastline. You'll find spectacular ocean vistas, scenic drives, historic towns, old-growth redwood trees, and several rivers suitable for kayaks and canoes. There are excellent opportunities for hiking, mountain biking, and birdwatching.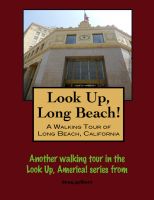 Look Up, Long Beach! A Walking Tour of Long Beach, California
by

Doug Gelbert
There is no better way to see America than on foot. And there is no better way to appreciate what you are looking at than with a walking tour. This walking tour of Long Beach, California is ready to explore when you are. Each walking tour describes historical, architectural landmarks, cultural sites and ecclesiastic touchstones and provides step-by-step directions.
Related Categories