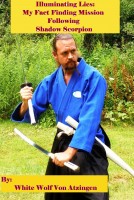 Illuminating Lies: My Fact Finding Mission following Shadow Scorpion
by

White Wolf Von Atzingen
(5.00 from 1 review)
"Illuminating Lies" is a brief update to White Wolf's personal healing journey of CPTSD caused by extreme traumas from dangerous cult activities and deep, mind control programming as a trained assassin.This brief addendum to Shadow Scorpion punches holes in many common views. White Wolf concisely explains his compelling new conclusions about false memories/beliefs and uncovering facts and truth.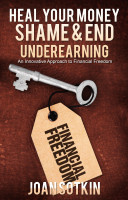 Heal Your Money Shame & End Underearning
by

Joan Sotkin
Habitual shame can be one of the main forces behind your money problems. This book will help you understand why, and with this understanding, you will be able to release the shame and move towards a more prosperous future – and financial freedom.