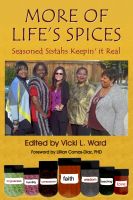 More of Life's Spices, Seasoned Sistahs Keepin' It Real
by

Vicki Ward
More of Life's Spices, Seasoned Sistahs Keepin' It Real is the 2nd volume of life stories and poetry from women of color. The spices written about are forgiveness, humility, compassion, faith, wisdom teaching and love. This book speaks volumes to all women, helping them reclaim their voices, bond with other women, and can lay a path toward empowerment.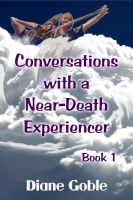 Conversations with a Near-Death Experiencer
by

Diane Goble
When Diane Goble started her first web site, A Near-Death Experience BeyondtheVeil.net, in 1996 about her own near-death experience, thousands of people, ages 16 to 95 from all over the world began emailing her and asking questions about NDEs, death & dying, fear about death, grief, reincarnation, suicide. This ebook is a collection of FAQs and Diane's responses from her near-death perspective.
Related Categories