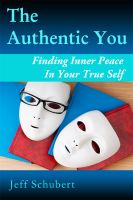 The Authentic You
by

Jeff Schubert
(5.00 from 2 reviews)
People have questions, prayers, & cynicism about life. "The Authentic You" is designed to help you find answers to the "whys" and the "hows" of who you are, how you got to be where you are, and how to get to where you want. This is done by lifting the veil that the subconscious can use to inhibit you from seeing, and bringing into conscious awareness that which may be holding you back.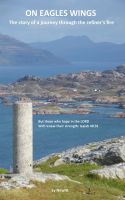 On Eagles Wings
by

Sy Newitt
(1.00 from 1 review)
On Eagles Wings is the true story of a journey of suffering that started in the deepest darkest pit of despair and hopelessness and ended in the bright sunshine of a new life. A journey that brought deep inner healing, peace and contentment and being set free from the constricting chains placed upon me by the world and the church to become the person I was created to be.
Related Categories