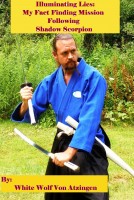 Illuminating Lies: My Fact Finding Mission following Shadow Scorpion
by

White Wolf Von Atzingen
(5.00 from 1 review)
"Illuminating Lies" is a brief update to White Wolf's personal healing journey of CPTSD caused by extreme traumas from dangerous cult activities and deep, mind control programming as a trained assassin.This brief addendum to Shadow Scorpion punches holes in many common views. White Wolf concisely explains his compelling new conclusions about false memories/beliefs and uncovering facts and truth.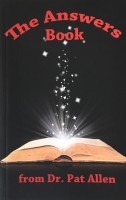 The Answers from Dr. Pat Allen
by

Barbara Schroeder
Wisdom and wit from Dr. Pat Allen, 'The Millionaire Matchmaker's" go-to therapist who also gets great ratings on the website "Funny or Die." Dr. Allen appeared on the Oprah show many times and wrote the best selling single girl's bible "Getting to I Do." Now, for the first time, she's allowed author Barbara Schroeder to reveal the Dr. Allen secrets that will help you live and love better.
Related Categories