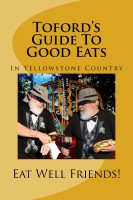 TOFORD'S GUIDE TO GOOD EATS IN YELLOWSTONE COUNTRY
by

Toford Kroshus
Toford Kroshus says "Listen Up." Are you tired of those tedious cookie cutter guidebooks or on-line sites with no soul? Let Toford Kroshus, Montana's Man of Mystery, be your guide. Each eatery is described in the form of a short story rife with Toford's local insight, good tips, often irreverent Montana humor, and most importantly Toford Kroshus' seal of approval.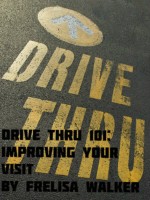 Fast Food Drive-Thru 101 Improving Your Visit
by

Frelisa Walker
Fast Food Drive Thru 101 is a great pamphlet to help individuals have an enjoyable visit at the drive thru. They will know what questions to ask and learn two important common questions that are asked at the order board. I give additional details about timers and recorded greetings.