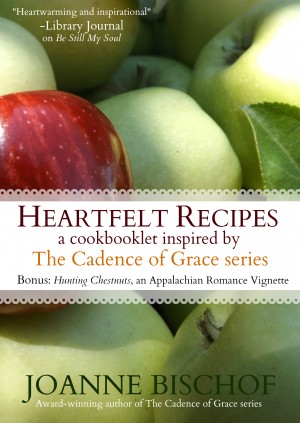 Heartfelt Recipes - A cookbooklet inspired by the Cadence of Grace series
by

Joanne Bischof
(5.00 from 1 review)
Inspired by the critically acclaimed Cadence of Grace series, "Heartfelt Recipes" is a peek inside the mountain kitchen of author Joanne Bischof. From Yogurt-Blackberry Jam Bread to Moonshine Pecan Pie, this cookbooklet celebrates the simple things in life and the comforts of hearth and home. Included as a special bonus is a fiction read: "Hunting Chestnuts," an Appalachian Romance Vignette.
MY JOURNEY THROUGH OCCUPIED AUSTRIA1952 copyright Gorddon J R Smith 2014
by

GORDON J R SMITH
(5.00 from 1 review)
My five week backpacking journey in 1952 through Austria, was under four power allied occupation force control, afforded me with many new experiences of meeting people and exploring a foreign country. I came away with a deep love and knowledge of the country, its people and culture. I stayed in youth hostel accommodation. except for ten days when I lived with an Austrian family.