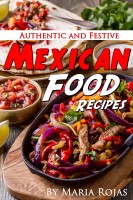 Authentic and Festive Mexican Food Recipes
by

Maria Rojas
Authentic And Festive Mexican Food Recipes by Maria Rojas brings to you traditional mexican recipes handed down from one generation to the next. Offering many great recipes for egg dishes, snacks, salsas, Mexican soups, Mexican fish dishes, Mexican main entrees, cakes, including a wide variety of the traditional taco, fajita, tomale, burrito, enchilada, quesadilla, and empanada recipes.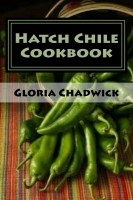 Hatch Chile Cookbook
by

Gloria Chadwick
It's been said that eating a Hatch chile is like being in heaven. Devoted exclusively to Hatch chiles, this cookbook is filled with 300 recipes featuring freshly roasted Hatch chiles. You'll also find helpful hints and spicy suggestions, as well as fun and interesting Hatch facts.