Dinner for One
by

Nadine Larsson
In this, the outgrowth of her book, Divorce, Empowerment, and Attorneys: What You Need to Know, Ms. Larsson shares her philosophy about eating alone as a single. I want to be my own Scheherazade, transporting myself to a world filled with joy and love.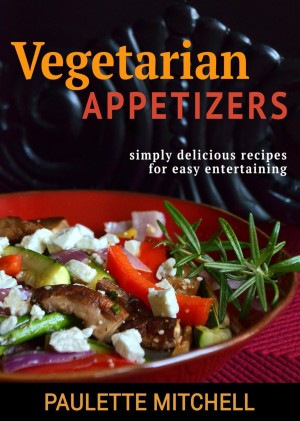 Vegetarian Appetizers: Simply Delicious Recipes for Easy Entertaining
by

Paulette Mitchell
Paulette Mitchell offers easy-to-prepare fresh fare for festive events, large or small, fancy or casual. Not just for vegetarians, it's party food everyone will enjoy. The dishes reflect Paulette's travels in France, Italy, Greece, Turkey, and the Mediterranean. Plus, valuable tips for planning and serving with ease and panache. Paulette's stunning food photos are featured throughout the eBook.