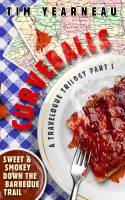 Curveballs: Sweet & Smokey Down the Barbeque Trail
by

Tim Yearneau
Barbeque war led to truth, whispers, and the evangalist with no mercy. I schmoozed with a Bear in Missouri. The Idol rocked it and baseball changed it. The apples owned that sauce. The Fever threw a curveball right down the middle. Damn him. I'll take that blowtorched, please.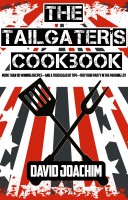 The Tailgater's Cookbook
by

David Joachim
This cookbook provides 75 must-have recipes to make at the game or take along for tailgating. Recipes include everything from simple appetizers like beer boiled shrimp, to impressive grilled foods like Memphis-style babyback ribs, to sophisticated desserts like tiramisu. An introductory chapter provides tips on essential equipment and techniques for cooking up a great party in the parking lot.