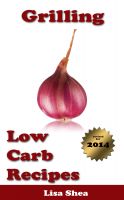 Grilling Low Carb Recipes
There's just something about a fire. It calls to us, pleases us in a way that few other things can. We grow up with memories of roasting hot dogs over a campfire or grilling steaks and burgers at a Sunday picnic. But grills are so much more than these basics. They can make any dish tasty. Think beyond summertime! In our family we dig a path through the snow to get to the grill!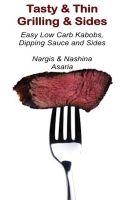 Tasty & Thin Grilling & Sides
(5.00 from 1 review)
Grilling low carb and making sure that dishes turn out flavorful yet tasty is what this book is all about - based on 4 Hour Body. There are recipes that make up a full menu from what goes on the grill as a main dish and what you can serve on the side and as a great dipping sauce. All the recipes are easy to make and there's even a kids friendly version! Connect with us @Tastynthin on Twitter.