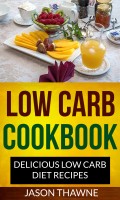 Low Carb Cookbook: Delicious Low Carb Diet Recipes
by

Jason Thawne
Read on your PC, Mac, smart phone, tablet or Kindle device RIGHT NOW. As you may already know: Most diets don't work! Why? Because many diets simply restrict eating and to simply put, our brain doesn't like that. It's too painful to starve day after day, and week after week.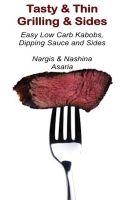 Tasty & Thin Grilling & Sides
by

Nashina Asaria
(5.00 from 1 review)
Grilling low carb and making sure that dishes turn out flavorful yet tasty is what this book is all about - based on 4 Hour Body. There are recipes that make up a full menu from what goes on the grill as a main dish and what you can serve on the side and as a great dipping sauce. All the recipes are easy to make and there's even a kids friendly version! Connect with us @Tastynthin on Twitter.