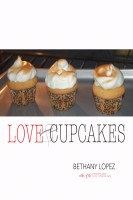 Love & Cupcakes
by

Bethany Lopez
Bethany Lopez is at it again, and this time, it's all about Cupcakes! This follow up to Love & Recipes is a Companion Cookbook to her Cupcake Series. It features Cupcake recipes from the pages of Always Room for Cupcakes, Cupcake Overload, and the upcoming third book in the series. If you love cupcakes, this is the book for you!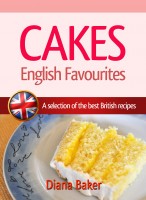 Cakes – English Favourites - A Selection Of The Best British Recipes
by

Diana Baker
Series:
British Recipes
, Book 1. Price:
$0.99 USD.
Words: 10,210. Language: English. Published: February 28, 2014 by
Editorialimagen.com
. Categories:
Nonfiction
»
Cooking, Food, Wine, Spirits
»
Courses & Dishes / Cakes
,
Nonfiction
»
Cooking, Food, Wine, Spirits
»
English, Scottish & Welsh
If you are looking for traditional English cake recipes then I am sure you will like this recipe book of more than 70 cake recipes for every occasion, from a simple sponge cake to a wedding cake. Some of them include ‪fruit cakes, gingerbread, shortbread, sponge cakes, pastries, chocolate cakes, icings, fillings, golden syrup, ‬vinegar cakes and many more.
Related Categories