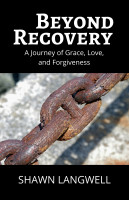 Beyond Recovery: A Journey of Grace, Love, and Forgiveness
by

Shawn Langwell
(5.00 from 1 review)
From staggering into his first meeting for recovery, to the moment he knew another drink would kill him, Beyond Recovery offers an intimate glimpse into the life of an alcoholic. Shawn Langwell gives a front row seat to what it looks like to hit bottom, and the slow process of healing one day at a time.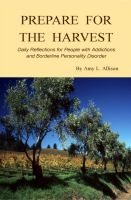 Prepare for the Harvest
by

Amy L. Allison
(5.00 from 1 review)
Amy has been published small tabloids around Indiana, and was published in the magazine Lotus: Personal Transformation. She has been writing since the age of 8. Amy's website of poetry and short stories can be found at Rebel Odyssey website. "Prepare for the Harvest" has been her first book published. It gives 366 snippets of suggestions, recovery tools, humor, and wisdom from her journey.
Related Categories