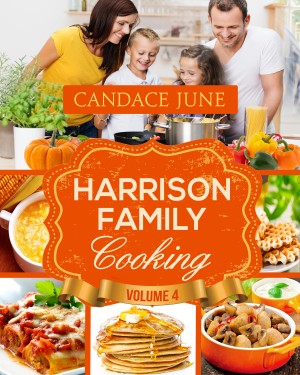 Harrison Family Cooking Volume 4
by

Candace June
LIST OF RECIPES: My Grandpa's Pancakes, Pumpkin Pancakes, Biscuits, Bran Muffins, Everyday Buns, Spiced Buns, Baked French Toast, Waffles, Cranberry Delight Muffins, Creamy Stuffed Mushrooms, Spring Salad, Zucchini Corn Bake,Cucumber Salad, Marinated Tomatoes,Tortilla Cannelloni, Pineapple Chicken, Turkey Casserole, Salmon Balls, Mexican Dip, Corn Chowder, Broccoli Soup and many more.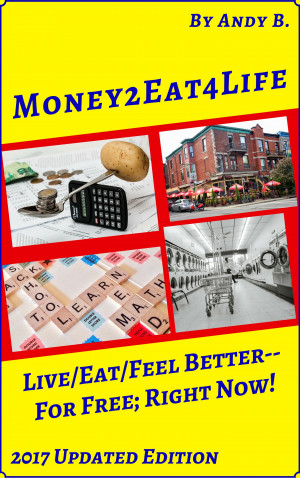 Money2eat4life Live/Eat/Feel Better—For Free; Right Now!
by

Andy B
**2017 UPDATED EDITION!! Skip years or even decades of struggling, stressing and starving; learn how to achieve your basic needs and enjoy YOUR version of a better life starting NOW! WARNING: A few short hours spent reading this book WILL teach you how to manage your money, food, time, energy and make the most of what matters to YOU! Links to companies/sites I use are included as are examples.