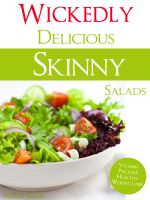 Wickedly Delicious Skinny Salads
Welcome to the new and exciting world of Skinny Salads. Wickedly Delicious Skinny Salads is a great companion book for some of America's great diet plans like: Wheat Belly The Paleo Diet The Blood Sugar Diet Eat to Live The 17 Day Diet The Skinny Rules It Starts with Food Or for those people who just want to eat healthier!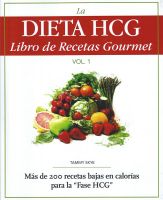 La Dieta HCG Libro de Recetas Gourmet
The Spanish translation of The HCG Diet Gourmet Cookbook Volume 1 by Tammy Skye. Over 200 delicious low calorie recipes for the challenging HCG Phase 2 of the HCG Diet.