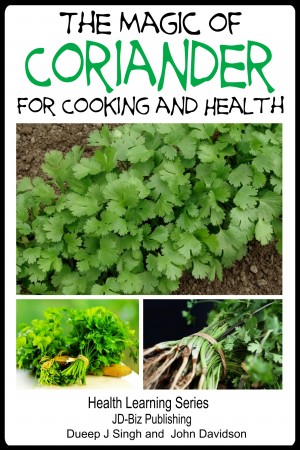 The Magic of Coriander For Cooking and Healing
by

Dueep Jyot Singh

&

John Davidson
Series:
Health Learning Books
, Book 61. Price:
$2.99 USD.
Words: 6,440.
Language: English.
Published: July 22, 2014
by
JD-Biz Corp Publishing
. Categories:
Nonfiction
» Cooking, Food, Wine, Spirits
» Spices
,
Nonfiction
» Cooking, Food, Wine, Spirits
» Methods / Garnishing
If you happen to enjoy your food, it is possible that you may find yourself missing some particular ingredient, because you are so used to seeing it being sprinkled on your food, before it was served up to you. These food items include salt, pepper, possibly some honey for sweet dishes, sauces, syrups, nuts, and of course garnishing like tomatoes, onions, and chopped coriander.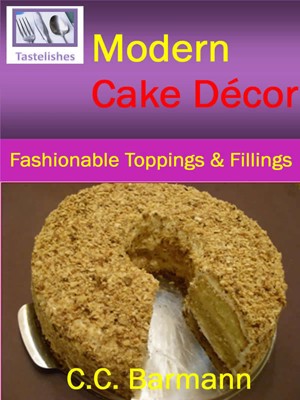 Tastelishes Modern Cake Decor - Fashionable Toppings & Fillings
by

C.C. Barmann
Modern Cake Decor showcases exquisite cake toppings and fillings made from scratch with natural ingredients. This inspiring full-color photo-illustrated book pays attention to detail and lists precise measurements along with easy-to-follow recipes that keep the process and techniques simple. These fine cake decorations with wonderful flavor and texture will tempt the palate and delight the senses.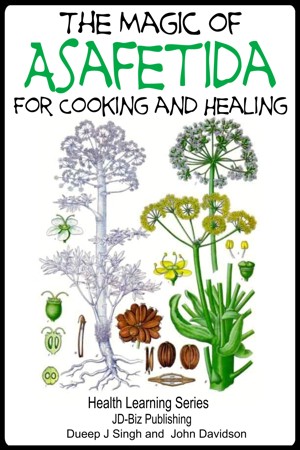 The Magic of Asafetida For Cooking and Healing
by

Dueep Jyot Singh

&

John Davidson
This book introduces you to one of the most notorious of all spices – the Asafetida. Many people do not use it, as a flavoring ingredient in their foods, because they say it smells. Nevertheless, this spice has been an integral part of the cuisine found near the regions, of the NWFP , which is now called Afghanistan.