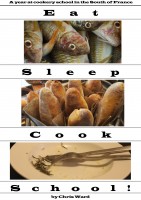 Eat Sleep Cook School!
I became a dishwasher in a gastronomic restaurant in Avignon, giving up a successful 25-year career as a national newspaper journalist in England. This is the story of how I went to catering college in the South of France and qualified as a professional chef in one of the toughest professions in the world.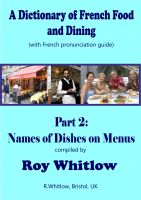 A Dictionary of French Food and Dining: Part 2 Names of Dishes on Menus
This dictionary is a comprehensive listing of words and phrases associated with French food and dining. Many of the words do not appear in standard French-English dictionaries. With each word is a description and a guide to its pronunciation. The three parts reflect three important aspects of French cooking: 'Names of Food Items', 'Names of Dishes on Menus' and 'Terms Used in Cooking'.