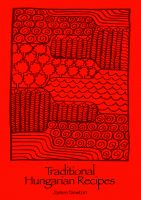 Hungarian Cookbook - Traditional Hungarian Recipes
by

James Newton
Series:
James Newton Cookbooks
, Book 24. Price:
$1.49 USD.
Words: 7,260.
Language: English.
Published: March 29, 2013
by
Springwood Emedia
. Categories:
Nonfiction
» Cooking, Food, Wine, Spirits
» Hungarian
,
Nonfiction
» Cooking, Food, Wine, Spirits
» German
A delightful cookbook full of traditional hungarian cuisine, which includes soup, meat and sweet and deserts from the Eastern area of Europe. Recipes which include the use of spices such as paprika to delightfully add a distinctive cultural flavour to most dishes. In this book you will find hearty and healthy stroganoff, goulash, Schnitzel, cabbage and noodle dishes famous to the region.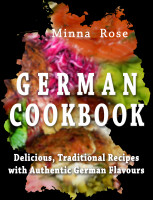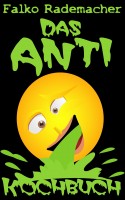 Das Anti-Kochbuch
by

Falko Rademacher
Das Anti-Kochbuch soll einen kleinen Gegenentwurf liefern zur herrschenden Diktatur des Selberbrötschelns. Es wendet sich an diejenigen, die eben keine Kochbücher kaufen oder schon lange das Gefühl haben, dass ihnen von Seiten der Schürzen-Junta nur die Zeit gestohlen wird. Dieses Buch bringt Ihnen bei, sich gut zu fühlen, während Sie bei McDonald's sitzen oder sich eine Fertigpizza reinlutschen.