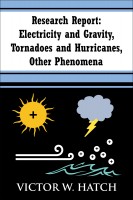 Research Report: Electricity and Gravity, Tornadoes and Hurricanes, Other Phenomena
by

Victor W. Hatch
(5.00 from 1 review)
This is a report the unification electrical and gravitation and force. This gravitational/electrical force holds atoms together in molecules to form solids, liquids and gasses (The van der Waals force.) and holds moons, planets suns and galaxies in their orbits. This report is backed by experiments, observations and cited research from a number of fields. References are cited.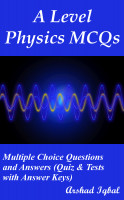 A Level Physics MCQs: Multiple Choice Questions and Answers (Quiz & Tests with Answer Keys)
by

Arshad Iqbal
A level physics multiple choice questions (MCQ) has 668 physics MCQs. GCE physics quiz questions and answers PDF, MCQ on A level physics, electromagnetism, capacitance, accelerated motion, AC current, charged particles, circular motion, communication systems, electric current, potential difference, resistance, electric field MCQ with answers, electromagnetic induction, magnetic field, electronics.
Related Categories