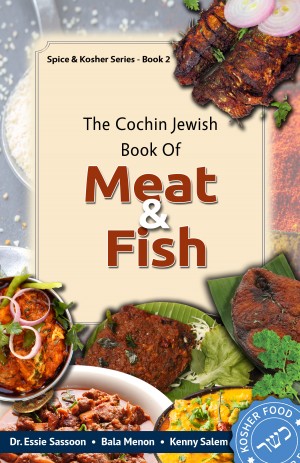 The Cochin Jewish Book of Meat and Fish
by

Dr Essie Sassoon

,

Bala Menon

, &

Kenny Salem
(4.00 from 1 review)
For 2000 years, the Jews of Cochin from India's Malabar coast adhered to dietary laws of the Hebrew Bible. Coconut milk-laced, spiced, aromatic dishes of grain, vegetables and permitted meats and fish became quintessentially kosher and Jewish. Coriander, cumin, cardamom, cinnamon, pepper and coconut dominate their cuisine. The Cochinis in Israel still serve/enjoy the same traditional Kerala fare.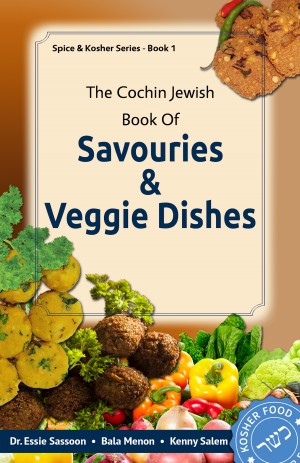 The Cochin Jewish Book Of Savouries And Veggie Dishes
by

Dr Essie Sassoon

,

Bala Menon

, &

Kenny Salem
(4.00 from 1 review)
Spices, mainly the 3 Cs - cardamom, cinnamon, cumin - with coconut, coriander and pepper dominate the cooking of the Cochinim (as the Jews from Cochin are called in Israel). The Cochinim, who lived on the Malabar coast of southwest India for over 2000 years, adapted local produce to develop wonderful dishes. This E-book is first of 4 books in the Spice & Kosher series related to Cochini cuisine.