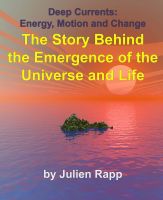 The Story Behind the Emergence of the Universe and Life
This story follows a thread of clues tracing the deep currents of energy, motion and change from the primordial beginnings of this universe on through to the emergence of life. Along the way we examine the emergence of elements, molecules, and the early chemistry of life. We build on this for a look at self-awareness and consciousness. It concludes with some possibilities of what may come next.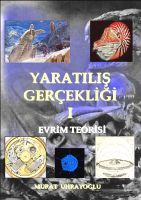 Yaratılış Gerçekliği-I Evrim Teorisi
"Evrim Teorisi (Evolution Theory), Bilimsel bir teori midir ve Bilimsel midir? Platon'un, Aristoteles'in, Leibniz'in, Hume'un, Kant'ın, Popper'ın, Kuhn'un felsefeleriyle bu teorinin nasıl bir bağlantısı vardır? Yaratıcı'nın var olup olmadığı meselesiyle Evrim Teorisi'nin nasıl bir ilişkisi bulunmaktadır? Bütün bunların cevabı bu eserde..