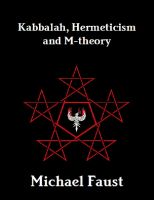 Kabbalah, Hermeticism and M-theory
by

Michael Faust
Here is the tale of this extraordinary cosmos of ours. We will take you on the strangest journey from Kabbalism, Manichaeism, Gnosticism, Hermeticism, Rosicrucianism, Platonism, Neoplatonism, the Emerald Tablet, the Golden Dawn, Aleister Crowley, the "perennial philosophy", genies, Aristotle, entelechy, Forms and matter, mind and matter, universals and particulars, all the way to M-theory.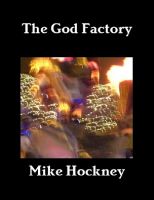 The God Factory
by

Mike Hockney
(5.00 from 2 reviews)
"The God Factory" by Mike Hockney is the first of three books setting out the basis of Illumination, the religion of the Ancient Order of the Illuminati. The other two forthcoming titles are - "The God Game: How to Create the Universe" and "The Illuminated Soul".