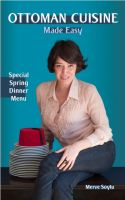 Ottoman Cuisine Made Easy - Special Spring Dinner Menu
(5.00 from 1 review)
An Ottoman dinner for the months of spring, with fresh and delicious recipes from the royal kitchens of Constantinople.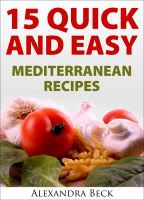 15 Quick and Easy Mediterranean Recipes
(5.00 from 1 review)
This Mediterranean recipe book includes easy-to-make, quick and delicious dishes such as mushroom pasta, bell pepper pizza, ratatouille, roast sardines, tabouli and more. The recipes take 30 minutes or less (often much less) to prepare, except a couple of mains that take about 45 minutes.