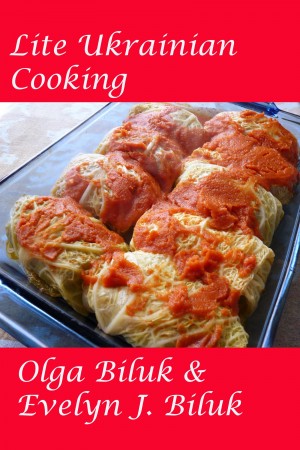 Lite Ukrainian Cooking
by

Dr. Evelyn J Biluk
Series:
Cookbooks
, Book 12. Price:
$2.99 USD.
Words: 3,400.
Language: English.
Published: April 28, 2014
. Categories:
Nonfiction
» Cooking, Food, Wine, Spirits
» Polish
,
Nonfiction
» Cooking, Food, Wine, Spirits
» Russian
A lighter version of easy to make authentic, Ukrainian recipes from my mother's kitchen are assembled in this ebook. Recipes include salads, soups, entrees and desserts such as borscht (beet soup), potato filled perogies, cabbage rolls, stuffed beet leaves, sour cream cucumber salad, Ukrainian sausage, kutya, meatballs, poppy seed cake and many more. Each recipe is accompanied with a color photo.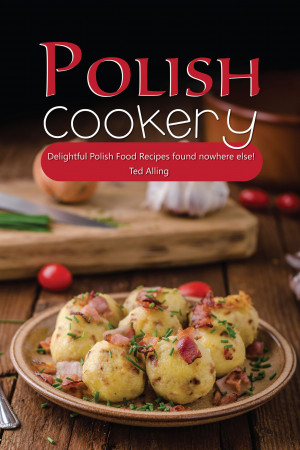 Polish Cookery: Delightful Polish Food Recipes Found Nowhere Else!
by

Ted Alling
This book "Polish Cookery: 30 Delightful Polish Food Recipes Found Nowhere else!" is a great guide for you to learn about polish food and its insights on how to make it properly. Polish food is different from the ordinary recipes that you make at home. They seem to be easy but you can only get the actual taste out of the recipes after you cook them several times. You will be lucky to have its ..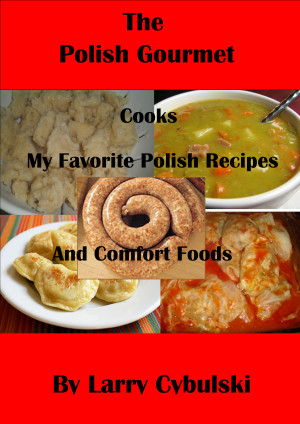 The Polish Gourmet Cooks My Favorite Polish Recipes and Comfort Foods
by

Larry Cybulski
The Polish Gourmet strikes again. This time he includes recipes for his favorite Polish Dishes and other "Comfort Foods." Recipes include such Polish staples as Golubki, Potato Soup, Potato Kluski, Pierogis, and other comfort foods as Pork and Chicken Schnitzel with Aioli Sauce, Biscuits and Gravy, NY Style Cheesecake and the world's best Triple Chocolate Cookies, and more.