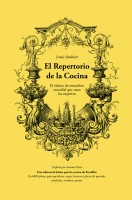 El Repertorio de la Cocina
El clásico de renombre mundial que usan los expertos. El Repertorio de la Cocina, la biblia de los cocineros en español.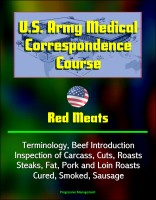 U.S. Army Medical Correspondence Course: Red Meats - Terminology, Beef Introduction, Inspection of Carcass, Cuts, Roasts, Steaks, Fat, Pork and Loin Roasts, Cured, Smoked, Sausage
What is the major muscle of a rib eye steak? What is the landmark for separation of the forequarter from the hindquarter? What is the "packinghouse" term for the diaphragm?