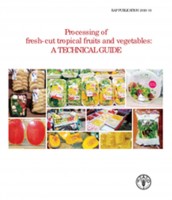 Processing of fresh-cut tropical fruits and vegetables: A technical guide
by

FAO
This technical guide reviews the critical issues that must be addressed for fresh-cut produce to meet consumer demand for convenience, quality and safety. A case study on fresh-cut processing in Thailand is included. The guide should be of practical value to small processors, trainers and extension workers and individuals engaged in production of fresh-cut tropical produce for sale.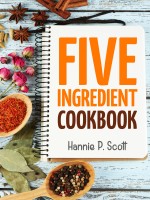 Five Ingredient Cookbook
by

Hannie P. Scott
Are you tired of complicated recipes with hard-to-find ingredients? Are you looking for delicious and easy recipes with only a few simple ingredients? Get your hands on these simple and easy recipes made in 5 ingredients or less!