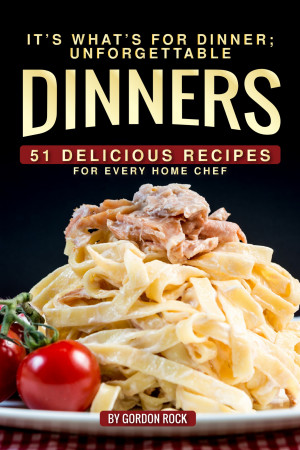 It's What's for Dinner; Unforgettable Dinners: 51 Delicious Recipes for Every Home Chef
by

Gordon Rock
Out of dinner ideas? Need some culinary inspiration? Then you need It's What's for Dinner; Unforgettable Dinners: 51 Delicious Recipes for Every Home Chef. This dinner cookbook offers you 51 delicious recipes for every palate, budget, and home chef. With basic techniques and ingredients, this cookbook will have you flexing your culinary muscles fixing delicious, unforgettable meals! Easy...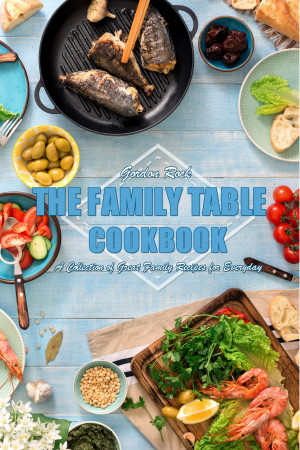 The Family Table Cookbook: A Collection of Great Family Recipes for Everyday
by

Gordon Rock
The Family Table Cookbook is a wonderful collection of recipes to make life a little easier in the kitchen. Family meal times are the perfect time to catch up with one another and tell each other about your day, so the food shouldn't be complicated. This cookbook will be a great standby when finding meals for your family and the recipes can be simply doubled or multiplied if your family is ...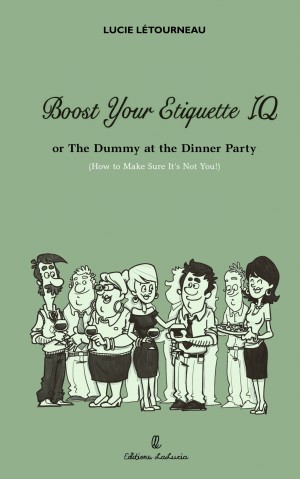 Boost Your Etiquette IQ!
by

Lucie Letourneau
The book condenses short rules of contemporary politesse standards when having guests or friends over. Many rules are illustrated in a lively, interesting and humorous fashion and all the rules are easy to understand. Boost Your Etiquette IQ depicts the ground rules to remain or even become the perfect host, the perfect hostess and the perfect guest.