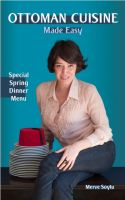 Ottoman Cuisine Made Easy - Special Spring Dinner Menu
(5.00 from 1 review)
An Ottoman dinner for the months of spring, with fresh and delicious recipes from the royal kitchens of Constantinople.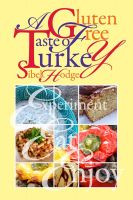 A Gluten Free Taste of Turkey
If you're suffering from coeliac disease, gluten and wheat sensitivity, or you simply want to sample delicious and healthy Turkish food, then this book's for you. This mouth-watering collection of dishes includes over 80 recipes and pictures for meze, soups, salads, egg dishes, pasta, vegetable dishes, meat dishes, seafood, desserts, bread, and drinks. Eat. Experiment. Enjoy!