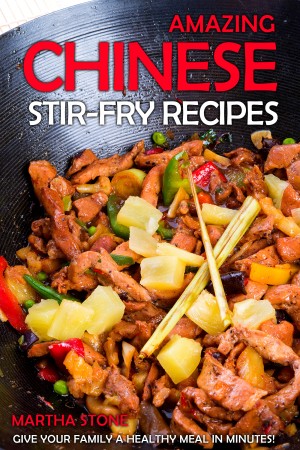 Amazing Chinese Stir-Fry Recipes: Give your family a healthy meal in minutes!
by

Martha Stone
If you are a lover of Chinese cuisine and especially love their stir-fries then "Amazing Chinese Stir-Fry Recipes" is a book that you should be buying. Sure, there might be hundreds of Chinese cook books in stores near you or available through online stores but the one thing that sets "Amazing Chinese Stir-Fry Recipes" apart is the valuable information that you get with each of these recipes.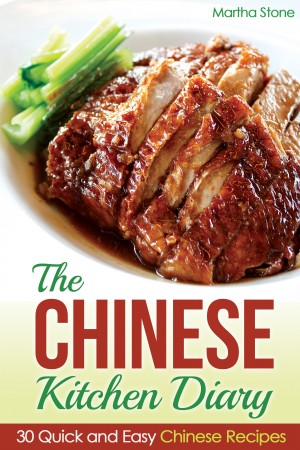 The Chinese Kitchen Diary: 30 Quick and Easy Chinese Recipes
by

Martha Stone
For many people, one of the main ingredients of social activity is Chinese Meal. Every Chinese recipe is a representation of existence and healthy life. Just like Asian food, six basic flavors are always found in every Chinese kitchen; which comprise: sweet, sour, spicy, salt, hot and pungent...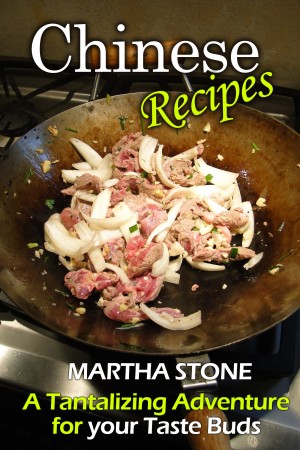 Chinese Recipes: A Tantalizing Adventure for your Taste Buds
by

Martha Stone
Chinese cuisine has evolved continuously over centuries. Dating back to thousands of years, Chinese cuisine changed from time to time under the influence of various climates, imperial trends and local preferences. With time, cooking techniques improved and various ingredients from other cultures were incorporated in Chinese cuisine due to imperial expansion and immense trade;...