Vietnamese Cuisine
by

Thang Vu
This book provide information about Vietnamese cuisine for people who has passion for different cuisines in the world. The content includes aspects of Vietnamese cuisine such as typical dishes, factors affect to flavors in Vietnam.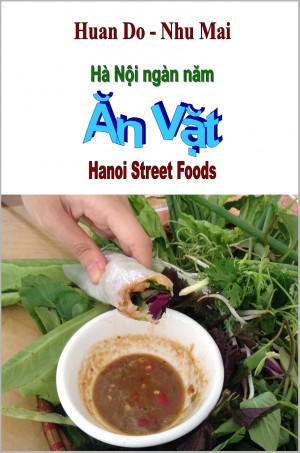 Hà Nội Ngàn Năm Ăn Vặt
by

Mai Do
Hà Nội Ngàn Năm Ăn Vặt (Hanoi Popular Street Foods) của Đỗ Huân và Như Mai giới thiệu địa chỉ, mô tả, cảm nhận, giá cả tham khảo của các món ăn dân dã đường phố, ngõ, hẻm Hà Nội. Những món ăn còn lại và sinh ra cùng sự phát triển của Hà Nội phản ánh lối sống, phong vị ăn uống của thành phố nghìn tuổi.