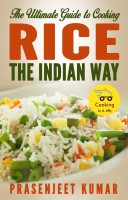 The Ultimate Guide to Cooking Rice the Indian Way
by

Prasenjeet Kumar
From a Bed for Curries, to Pilaf, Biryani, Khitchi, Idli, Dosa, Savouries and Desserts, No One Cooks Rice as Lovingly as the Indians Do. From Prasenjeet Kumar, the #1 bestseller of the "Cooking In A Jiffy" series of books, comes the ultimate rice cookbook that anyone looking for gluten-free food should just grab with both hands.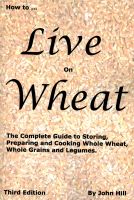 How to Live on Wheat
by

John Hill
This is a cookbook, preparedness resource and survival manual. It covers the selection, storage and cooking of wheat, other grains and legumes. Includes Essene Bread, Pan Bread, Sprouting, Sourdough, Food Combination, Baking, Bread Making, Gluten Meat Substitute, Pasta, Improvised Bread Making, Dumplings, Cast Iron Cookery, Salads, Biscuits, Pancakes, Hominy, Corn Bread, and Tempeh.