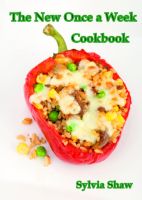 The New Once a Week Cookbook
The New Once a Week Cookbook will change the way you cook forever! This amazingly simple system does what it says on the cover -shows you how to cook just once a week. With the price of fuel at an all time high, the cash strapped cook cannot afford to be without it. Aimed at novice cooks, the book starts off with basic "Once a Week" recipes and takes you right through to Dinner Party level.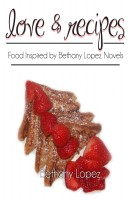 Love & Recipes
Bethany Lopez has loved writing for as long as she can remember, but her love of cooking came a little bit later in life. In Love & Recipes, she combines the two into one fun cookbook. With recipes ranging from easy to difficult, she's incorporated dishes for every home cook.