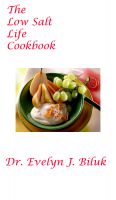 The Low Salt Life Cookbook
Almost sixty pages of tasty, easy to make low or no sodium (salt) recipes are ready for you to jump start your low salt life. Cooking does not have to be tasteless. These recipes taste good and can be easily modified to suit your own personal tastes. Recipes for salads, salad dressings, soups, condiments, sauces, breads, vegetables, main dishes and desserts are included.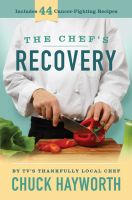 The Chef's Recovery
In his early twenties, while pursuing a career as a chef, Chuck Hayworth was diagnosed with stomach cancer. Years of painful and slow recovery motivated Chuck to find a better way to fight his disease. Combining his knowledge of the culinary arts with a strong will to succeed, Chuck was able to fully heal his stomach.