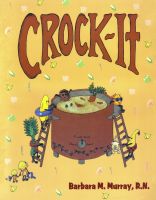 Crock-It
Crock-It is a sweet book of homey recipes for the slower cooker. A family-style, budget-minded collection of crockery cooking using everyday foods. Buldging with quick and easy recipes for one-pot meals, it is a practical reference for busy moms. If you want to save time cooking... Crock-It.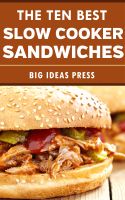 The Ten Best Slow Cooker Sandwiches
Serve up hearty comfort meals for lunch or dinner with Big Ideas Press's collection of 10 delicious, slow-cooked sandwiches. Try such recipes as Slow-Cooked Pork Wraps with Hoisin Sauce, Slow-Cooked Chili Bean Sloppy Joes, Slow-Cooked Barbecued Maple Chicken Sandwiches, Slow-Cooked Chicken Caesar Sliders, and more!