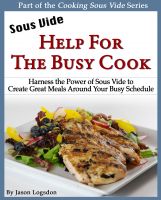 Sous Vide: Help for the Busy Cook
Using the sous vide techniques presented in this book and more than 100 recipes, along with a little planning, and even the busiest person can create great meals. If you want to serve your family great meals, even on your busiest days, then this book is for you!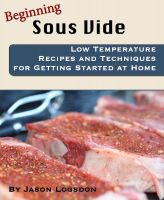 Beginning Sous Vide
Beginning Sous Vide will teach you how sous vide works and what you need to know to get started using it at home. We cover the whole spectrum of sous vide equipment from $1,000 immersion circulators to using ziploc bags for free on your stove. We also include over 100 of our favorite sous vide recipes to get you started sous viding right away!