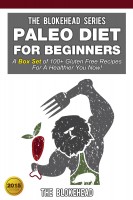 Paleo Diet For Beginners:A Box Set of 100+ Gluten Free Recipes For A Healthier You Now!
by

The Blokehead
The Paleo diet is quite versatile. It follows certain guidelines as to what you can or cannot eat. But you also have the liberty to change this eating plan to suit your own personal dietary restrictions. For example: you can remove nuts from this diet if you have peanut or nut-based allergies. You can remove shellfish or other seafood items if you have religious restrictions. Check out the box set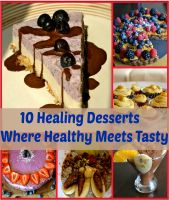 10 Healing Desserts - Where Healthy Meets Tasty
by

Inna Revina
(5.00 from 2 reviews)
If you are a dessert lover like me, you are probably worried about the bad influence desserts have on your weight and health. Sugar, flour and butter are some of the worst enemies to our health. But, you don't have to worry anymore. I'm going to treat you with healthy delicious recipes that not only will not harm your health, but will support your immune system and weight lost goal.