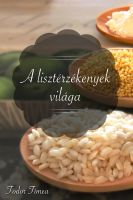 A lisztérzékenyek világa
by

Timea Fodor
A könyv elsősorban az újdonsült lisztérzékenyeknek és családtagjaiknak szól, a betegség hétköznapi oldalát megragadva. Gyakorlati példákkal, ötletekkel és receptekkel karöltve segít eligazoldni a speciális alapanyagok világában, hasznos tanácsokkal látja el az olvasót a bevásárlásra, otthoni ételkészítésre és házon kívüli étkezésekre vonatkozóan.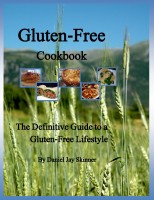 Gluten-Free Cookbook The Definitive Guide to a Gluten-Free Lifestyle
by

Daniel Skinner
A Definitive Guide to a Gluten-Free Lifestyle This book will not only provide you with recipes and pictures but will give you all the information you need to live a healthy life. It will provide you answers to your health issues caused by eating gluten. If you have been experiencing anxiety, ADHD, autism, fibromyalgia, eczema, foggy thinking, celiac disease, then this book is your answer.