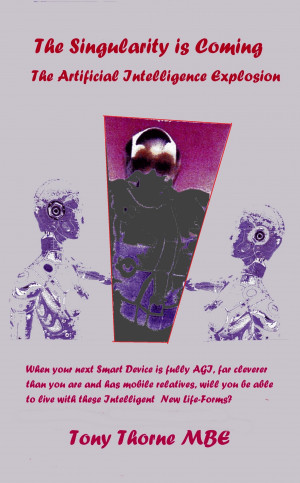 The Singularity is Coming - The Artificial Intelligence Explosion
by

Tony Thorne MBE
(4.00 from 1 review)
This 'fact-fiction' book is about THE SINGULARITY, and the resulting Artificial Intelligence Explosion. A singularity is a one way event, something which cannot be reversed. The event explored in this book is Artificial General Intelligence; how its runaway consequences will change our way of life… completely. Will we be ready for it?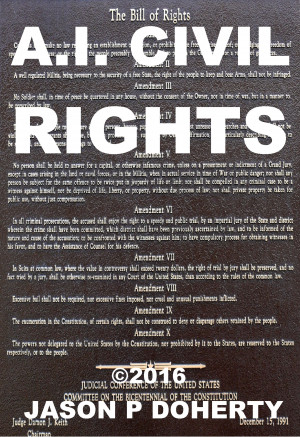 AI Civil Rights: Addressing Artificial Intelligence and Robot Rights
by

Jason P Doherty
(3.33 from 3 reviews)
Should artificial intelligence be granted civil rights? Is an AI civil rights movement on the horizon? Let's explore the possibilities of granting or denying artificial intelligence the rights enjoyed by US citizens. Decide for yourself if AI should be considered 'people', and whether or not they should be granted their own rights.