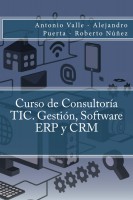 Curso de Consultoría TIC. Gestión, Software ERP y CRM
by

Antonio Valle
El mundo actual se encuentra bajo constante cambio, de grandes avances y descubrimientos, apalancado principalmente por la globalización y por las nuevas tecnologías, acarreando una fuerte competitividad, que ha forzado las personas y organizaciones a asumir nuevos caminos ante tales innovaciones.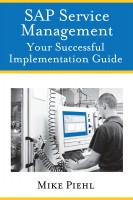 SAP Service Management: Your Successful Implementation Guide
by

Mike Piehl
This book is both a how to manual and a reference guide for configuring SAP Service Management. It provides you with a quick start guide to implementing SM. Then walks you through to see how the process will look for the user, and finally all the individual pieces of configuration that make up the process. Using this book allows you to successfully configure SAP SM.