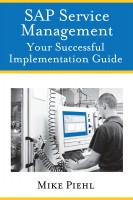 SAP Service Management: Your Successful Implementation Guide
by

Mike Piehl
This book is both a how to manual and a reference guide for configuring SAP Service Management. It provides you with a quick start guide to implementing SM. Then walks you through to see how the process will look for the user, and finally all the individual pieces of configuration that make up the process. Using this book allows you to successfully configure SAP SM.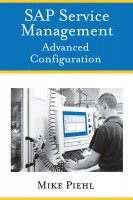 SAP Service Management: Advanced Configuration
by

Mike Piehl
This books picks up where You Successful Implementation Guide left off. It includes additional scenarios and addition pieces of configuration. It is the must have book if you want to go deep into SAP Service Management.