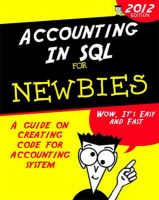 Accounting System In SQL
Master the power of writing SQL for an accounting system. You will learn how to develop various modular graphical user interface with strong business logic control, how to create accounting tables and how to write powerful SQL statement involving the use of joins, subqueries, cursors, constraints, stored procedures and triggers in building a complete functional accountingdes software.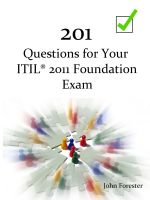 201 Questions for Your ITIL Foundation Exam
In order to pass the ITIL Foundation Exam it is essential to understand how the exam questions are designed. These 201 sample exam questions have helped hundreds of candidates pass the ITIL Foundation Exam the first time. Based on the current ITIL 2011 Edition syllabus effective January 2012.