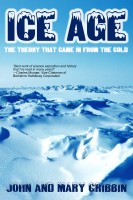 Ice Age
by

John Gribbin

&

Mary Gribbin
The theory that came in from the cold... John and Mary Gribbin tell the remarkable story of how we came to understand the phenomenon of Ice Ages. How frequently do Ice Ages occur? How do astronomical rhythms affect the Earth's climate? Have there always been two polar ice caps? What does the future hold?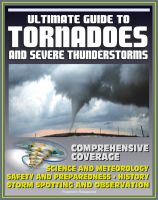 21st Century Ultimate Guide to Tornadoes and Severe Thunderstorms: Forecasting, Meteorology, Safety and Preparedness, Tornado History, Storm Spotting and Observation, Disaster Health Problems
by

Progressive Management
Uncover the mysteries of tornadoes and severe thunderstorms and learn about safety and preparedness measures with this authoritative compilation of up-to-date official documents. The seven chapters in this massive, thousand-page compilation report on everything about tornadoes: Science, Meteorology, Safety and Preparedness, Storm Observation and Spotting, and much more.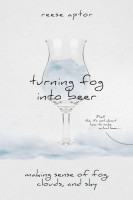 Turning Fog Into Beer: Making Sense Of Fog, Clouds, And Sky
by

Reese Aptor
There is something about fog that makes it eerie. People say that fog is a low-lying cloud, but it feels more than that. Fog is not water; like ice is not water. Both are different phases of water. This book will explain common and uncommon phenomena related to water. Throughout the book there is an effort to make sense of fog, clouds, and the color of the sky.