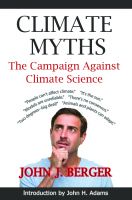 Climate Myths: The Campaign Against Climate Science
by

John J. Berger, Ph.D.
(5.00 from 1 review)
Climate Myths is both a primer on climate change and a definitive rebuttal of climate science denial. It puts the campaign against climate science in historical, political, and economic context and juxtaposes the claims of climate change deniers with the facts about climate change as revealed by authoritative climate science.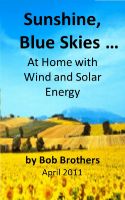 Sunshine, Blue Skies ... At Home with Wind and Solar Energy
by

Bob Brothers
(2.00 from 1 review)
Taking the mystery out of energy by explaining the fundamentals of conventional and alternative energy sources, by providing practical advice about wind and solar energy for your home and small business, and by giving alternative energy suppliers a roadmap to growing the community of alternative energy users.